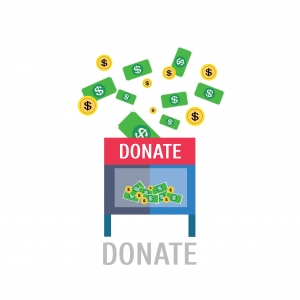 Keep students in school.  Your tax-deductible gift to Communities In Schools of Baytown will help connect students in need with caring adults, community resources, and support systems to keep them in school and on track to success.
You can also donate by mailing a check to:
Communities In Schools of Baytown
P.O. Box 2225
Baytown, TX 77522-2225
By providing financial support you will be impacting the lives of thousands of youth and families in our community. Your gift will allow caring staff and volunteers to provide critical assistance with basic needs such as food, clothing and medical care, provide tutoring and mentoring opportunities for students in need of academic assistance and self-esteem building and encourage young people to see a world of opportunity by staying in school.
In-kind donations such as holiday gifts, school supplies, academic incentives (e.g. gift certificates & music CDs), food, clothing and books also provide important resources for CIS students.
Communities In Schools of Baytown, Inc. is a 501(c)(3) charitable organization. Your contribution is tax deductible within the limits of the law. (CIS of Baytown has a no refund policy).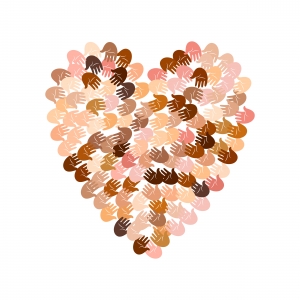 Communities In Schools of Baytown relies on volunteers like you to reach over 9,000 students each year. Whether you want to volunteer on an on-going basis or one time only, let us know how you envision your volunteer involvement and we'll match you appropriately.  CIS Baytown accepts volunteer applications year-round.  Volunteering opportunities include career speakers, mentors, tutors, and event help.
Businesses – As a business you can help children and young people stay in school and prepare for life by encouraging your employees to volunteer, volunteering to host a tour of your business, providing in-kind support or incentives for kids or by providing financial support.
Individuals – Giving of your time and resources creates a significant positive change in the life of a child. By giving of your time as a tutor, mentor or special event volunteer you are telling a child that you care about them as a person and that it is important to stay in school.
Tutoring – By assisting students one-on-one in their academic areas of need 30-minutes per week, you help them academically and stay on track for their future success.
Mentoring – A mentor serves as a positive adult influence and a caring and compassionate sounding board. By mentoring 30-minutes per week, you can help a child raise his or her self-esteem, gain a greater understanding of educational and work opportunities available to them and, most of all, let them know that someone truly cares about them as an individual.
Career Speaker – Giving students options of careers crucial to helping them form plans and goals for the future. By talking to students about your career – how you got involved, education and experience requirements, a day in your job – gives students a glimpse of what is possible for them and how to achieve those goals.
Special Events – Serve as a chaperone for a local field trip or assist with preparation and coordination of the event for a few hours. Donate your time for a few hours on a specific day or for the entire planning of a special program or event.